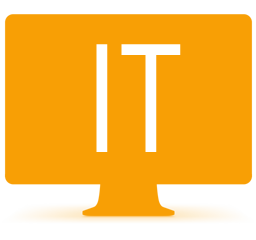 We offer a flat all-inclusive monthly rate per desktop based on a pay-as-you-grow model so that you can easily predict and control your IT budget at all times. Our multi-tier MSP Plans give clients the ability to choose the method of support which suits them best to control cost while increasing efficiency and productivity.
Decide which MSP Plan below best suits your business.
Our Advantage MSP Plans take a proactive and preventative approach to your IT. Our state of the art software allows us to detect most problems before they cause any interruption in your productiveness. We like to prevent fires before they start.
Through our many proactive steps we are able to provide what we call revenue protection. Imagine detecting a hard drive crash before it actually happens. A hard drive crash can cost a company thousands of dollars a day. Statistically a company that loses their data is out of business within 6 months. Also, the average daily loss for a small-mid size business is $12,500.
We combine our 24/7 proactive monitoring with Eset Anti-Virus software, a support ticket system, monthly management reports, and a variety of other features. Look below for a chart of our MSP plans and a step by step list of our process.
Our company is built upon strong values, and we always demonstrate these with everything we do. When you hire Attivia you are investing in the people, the principles, and a partnership. We will show you the highest level of respect, honesty, and integrity because we have a lot of passion for what we do, and we want to invest in a long lasting relationship with you and your staff.
[droppanelbutton color="grey" ]Click Here[/droppanelbutton] to schedule your Complimentary 1 hour consultation.
Our Process
As your trusted advisor we want to make sure that you are getting the right products and services for your needs. This is why we follow this process:

1. Network Analysis – We perform a network analysis to understand what the client needs are. This helps us identify what services and/or products they need. This also allows us to determine the health of their network so that we can make adjustments if needed.

2. Enrollment – After we have a clear understanding of the client needs we enroll them in the appropriate service plan.

3. Recommend Solutions – Based on the analysis we make recommendations to the client, in regards to hardware and software changes, that would help streamline their IT. We then implement them upon client approval.

4. Agent Installation – We install our 24/7 Monitoring Agent, your included Anti-Virus Software, and configure your Servers/Workstations for remote access.

5. Train Users – We provide extensive training to your users on all new changes, our support system, and in varies other areas. Attivia encourages training in all of our services because we see this as an opportunity for your users to be more efficient and have less downtime.

6. Monthly Reports – We give you a monthly management report so that you can track your network progress. Attivia likes to become your outsourced IT department, and virtual CIO, so we provide you with the materials you need in order to hold your IT department accountable.

7. Quarterly Review – We hold quarterly review meetings so that we can ensure you are always enrolled in the right service. We track company growth, support ticket patterns, areas of opportunity, etc. These meetings help us to advise you if your company should be enrolled in a different service plan. Additionally, they help us identify if a particular user is opening most of your tickets. In situations like this we would see if more training could help this user or if this is a case where your support plan needs to be changed.

[droppanelbutton color="grey" ]Click Here[/droppanelbutton] to schedule your Complimentary 1 hour consultation.