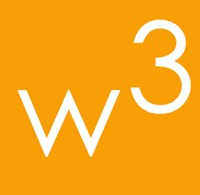 Need a personal or professional website? Then this contest is right for you! Attivia is giving away one FREE 5 page website. Your website will be built on the popular WordPress platform which will enable you to have a blog, and you will be able to maintain it yourself. The winner will have a website custom built and tailored to them. No cookie-cutter websites here.
The contest will go until July 31st. Then one lucky person will be awarded a brand new custom website. To enter the contest simply take a few seconds to complete the 3 items listed below. Good Luck!
[list style="orb" color="grey"]
"Like" our Facebook Page (there is convenient "Like" button on the sidebar under "Find Us on Facbook".
Share the Facebook post about the contest that is on Attivia's Facebook page.
[droppanelbutton color="grey" ]Click Here[/droppanelbutton] to send us a message. Put "Website Contest" in the subject line.
[/list]
If you have any questions feel free to contact Josh Grillo at 949-436-9006.
*website does not include e-commerce or any premium plugins.